Maximize the lifetime of the oil, components and machine. For higher productivity, optimal processes and faster return on investment.
Oil Care Systems from CJC®: Your solution for the highest oil and fluid cleanliness within a shortest time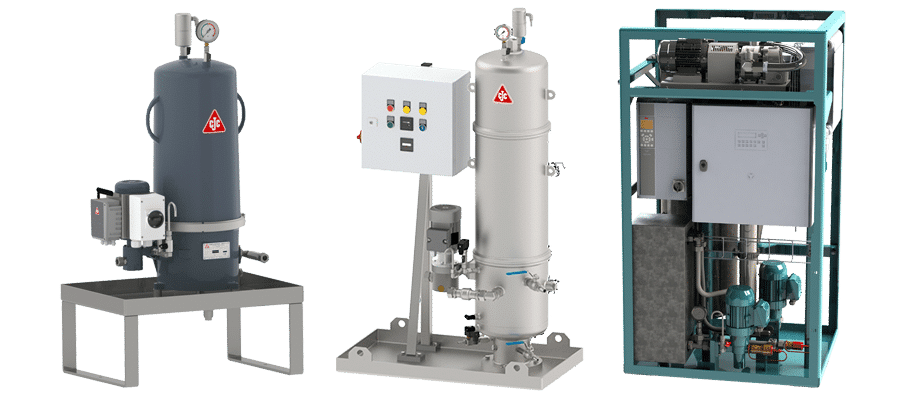 Oil Care Systems
Oil care systems that achieve the highest fluid and oil cleanliness quickly, efficiently and cost-effectively – manufactured in Germany and Denmark. Modular filter design, application-specific filter material, combinable filtration and drying methods as well as installation in the off-line or an independent secondary circuit enable us to configure custom-fit solutions that are precisely tailored to your application and machine. These are CJC® Oil Care Systems. As specialists in oil and fluid care is our daily claim: maximum service life for your oil and the oil-lubricated components of your machine.
How you benefit from installing a CJC® Oil Care System
Fewer failures, fewer spare parts, fewer oil changes —
you save time, money and protect the environment and resources simultaneously.

You achieve up to 10 times longer lifetime for your oils and fluids

You minimize wear on the oil-lubricated components of your machine

You avoid cost-intensive machine failures and production losses.

You save filter changes of the expensive inline filters and thus reduce machine downtimes.
High oil and fluid cleanliness level is your key to improve machine reliability, productivity, process stability and accelerate the return on investment. It's as simple as this:
Oil Care Systems for hydraulic oil, lubricating oil, gear oil and fuel
Particles, water, oil degradation products (Varnish, oxidation residues, etc.) and acids in the oil? CJC® Oil Care Systems ensure highest oil and fluid cleanliness levels. The extremely high dirt holding capacity and filter efficiency make them to a best cost solution.
Fluid and Oil Care systems for special applications
Specially developed systems for oils and fluids that require very special solutions. Highly efficient and application-specific optimized, they convince with excellent results: highest fluid and oil cleanliness — also under extremely conditions.
Fine Filter Inserts and Condition Monitoring Systems
As optimally adapted to your machine as the oil care systems themselves. Depth filter inserts with application-specific filter material, extremely high dirt holding capacities and thus excellent price-performance performance. Condition monitoring systems that provide you with exact oil condition values in real time – anytime, anywhere.
Write or call your regional contact person now
Do you have any questions about our products, rental-purchase options or oil care and fluid care? Is your oil or fluid exceptionally heavily loaded and you do not know whether fluid or oil cleanliness can be improved? Our regional technical contacts are at your side with help and advice.
Write or call us.