Transformer tray | automatic drainage of rainwater – tested and safe
Transformer tray
110 kV outdoor switchgear Neuhof substation.
The Neuhof substation is a reference project for the future design and equipment of transformer stations.
Challenge
One of the customer's objectives is to reduce the size of the pit design and thus reduce the structural envelope in the transformer tray design. The technology required for this must keep the levels in the transformer pits permanently low, i.e. control the levels and discharge collected rainwater automatically, documented and environmentally safe into the sewer system or on-site into the environment. Rainwater that may be contaminated with oil from the transformer may only be discharged if the residual oil content in the water is < 5 ppm.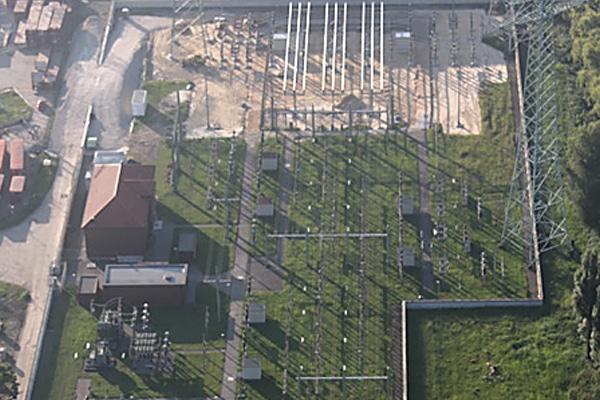 Solution: SIPP™ Node
For the reference project, a SIPP™ Node 500 for fully automatic dewatering and continuous level control was installed as a pilot system on the transformer tray. The SIPP™ Node 500 is designed for an annual water volume of 50 m³, ensuring that only uncontaminated water with an oil content < 5 ppm is discharged. The SIPP™ Node 500 enables online oil content measurement with second-by-second accuracy and permanent process data acquisition during discharge. The measurement accuracy is +/- 1 ppm.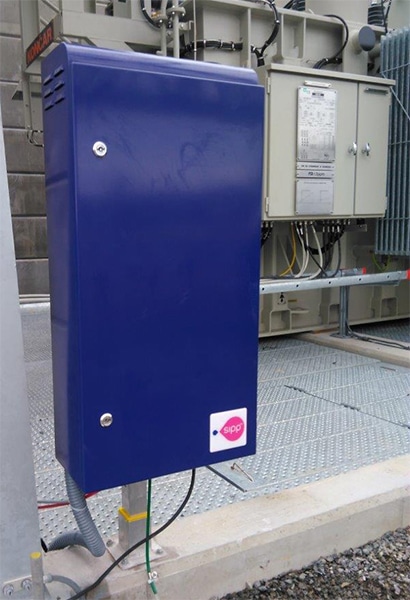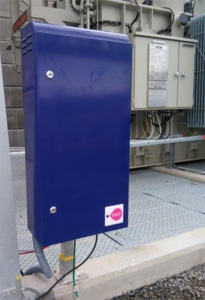 Result
Due to the fully automatic control and drainage of the transformer troughs, the water level is kept at a very low level. In most cases, the water can be discharged in strict compliance with the legal guidelines regarding residual oil content (< 5 ppm). All data on the drainage carried out and the status/activity of the SIPP™ Node 500 can be accessed online at any time via the SIPP™ Warehouse. Server location in Germany, SSL encryption and fixed IP addresses secure data transmission.
Advantages for the operator:
Smaller pit design possible, reduced construction effort

Sufficient oil collection volume ensured in the event of transformer damage

Revealed enormous savings potential in terms of disposal and personnel costs:

Minimization of the residual quantities to be disposed of in the transformer tank (water-oil mixture)

Automation of transformer pit management, incl. Online remote monitoring
Contact your personal contact now
You have questions about the customer case and would like to know more? Would you like to know if and how the SIPP Node could be installed on your transformer trays? Then simply contact me. Just call or e-mail.


Customer Case
Transformer tray, drainage
[wpdm_package id="22992″]