Transformer trough | automatic drainage system 4.0
Transformer trays
Transformer trays of transformers Ua1, Ua2 and Ua3,
Dortmund substation, Germany.
Insulating liquid: mineral oil
Destination
Use of an automatic drainage system for transformer trays with 5 ppm as the tested measured value for the oil concentration in the discharged precipitation water (general construction approval or type approval (DiBt) required).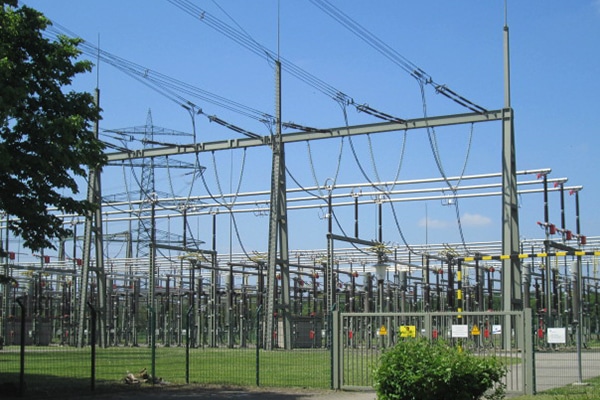 Validation phase
For a test period of 5-6 months, three SIPP™ Nodes 500 for fully automatic dewatering, logging and continuous level control were installed on three transformer trays.
Pumping cycle: Continuous minimization of water levels depending on precipitation.
Abort discharge: oil concentration ≥ 5 ppm
Measurement accuracy: +/- 1 ppm
Measuring range: 0-20 ppm
Sampling frequency: Once per second
Status and process data can be retrieved from the SIPP™ Warehouse via the Internet or sent as real-time messages via e-mail or an API interface. Server location in Germany, SSL encryption and fixed IP addresses secure data transmission.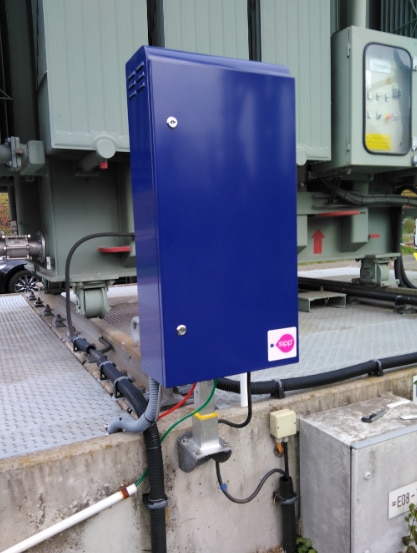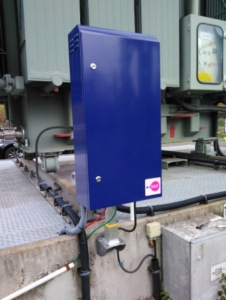 Result
The connectivity of the three SIPP™ Nodes 500 was Ø 99.627 %. A total of approx. 10 m³ of water per transformer was pumped out in an environmentally safe and documented manner – without the need for personnel on site.
Summary:
No error messages or malfunctions
Long filter life – saturation < 30 % (filter serves as protection of the measuring instrument)
Long calibration intervals of the measuring cell – only 9 % consumed in 6 months
Water level during the whole period below the predefined critical level
No derivation without pump protocol takes place
The use of SIPP™ Nodes is approved throughout the Group as an automatic drainage device for transformer trays.
Connectivity
SIPP Node,
Serial no.

Connectivity

Status
OK

Warning
> 12 hrs.
Error not fixed
Warning
> 72 hrs.
Error not fixed
G4S-15119
99.632 %
100 %
0 %
0 %
G4S-15114
99.639 %
100 %
0 %
0 %
G4S-15115
99.609 %
100 %
0 %
0 %
Process data
SIPP Node,
Serial no.

Quantity
the protocols

Volume
Derived
Water
Remaining
Filter capacity

Water level below specified maximum limit
G4S-15119
9
14.1 m³
72 %
100 %
G4S-15114
6
9.4 m³
77 %
100 %
G4S-15115
8
13.7 m³
73 %
100 %
For further information please contact me!

Contact your personal contact now
You have questions about the customer case and would like to know more? Would you like to know if and how the SIPP Node could be installed on your transformer trays? Then simply contact me. Just call or e-mail.