Transformer trough | automatic drainage system 4.0
Transformer trays
Transformer trays of transformers Ua1, Ua2 and Ua3,
Dortmund substation, Germany.
Insulating liquid: mineral oil
Destination
Use of an automatic drainage system for transformer trays with 5 ppm as the tested measured value for the oil concentration in the discharged precipitation water (general construction approval or type approval (DiBt) required).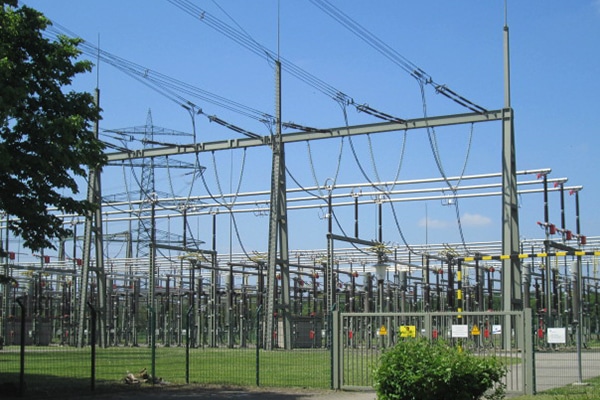 Validation phase
For a test period of 5-6 months, three SIPP™ Nodes 500 for fully automatic dewatering, logging and continuous level control were installed on three transformer trays.
Pumping cycle: Continuous minimization of water levels depending on precipitation.
Abort discharge: oil concentration ≥ 5 ppm
Measurement accuracy: +/- 1 ppm
Measuring range: 0-20 ppm
Sampling frequency: Once per second
Status and process data can be retrieved from the SIPP™ Warehouse via the Internet or sent as real-time messages via e-mail or an API interface. Server location in Germany, SSL encryption and fixed IP addresses secure data transmission.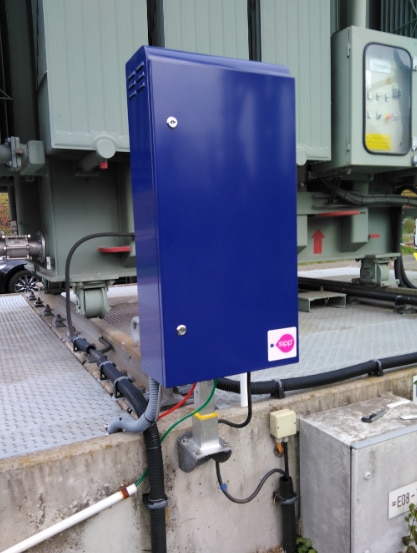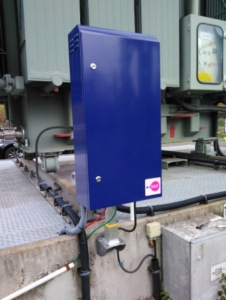 Result
The connectivity of the three SIPP™ Nodes 500 was Ø 99.627 %. A total of approx. 10 m³ of water per transformer was pumped out in an environmentally safe and documented manner – without the need for personnel on site.
Summary:
No error messages or malfunctions
Long filter life – saturation < 30 % (filter serves as protection of the measuring instrument)
Long calibration intervals of the measuring cell – only 9 % consumed in 6 months
Water level during the whole period below the predefined critical level
No derivation without pump protocol takes place
The use of SIPP™ Nodes is approved throughout the Group as an automatic drainage device for transformer trays.
Connectivity
SIPP Node,
Serial no.

Connectivity

Status
OK

Warning
> 12 hrs.
Error not fixed
Warning
> 72 hrs.
Error not fixed
G4S-15119
99,632 %
100 %
0 %
0 %
G4S-15114
99,639 %
100 %
0 %
0 %
G4S-15115
99,609 %
100 %
0 %
0 %
Process data
SIPP Node,
Serial no.

Quantity
the protocols

Volume
Derived
Water
Remaining
Filter capacity

Water level below specified maximum limit
G4S-15119
9
14.1 m³
72 %
100 %
G4S-15114
6
9.4 m³
77 %
100 %
G4S-15115
8
13.7 m³
73 %
100 %